Why You Need An Air Purifier
With spring starting in just over a week, now is the perfect time to start thinking about protecting your home against harmful airborne allergens and particulates! We've laid out the main reasons why you need an air purifier in your home this spring and the best options for your needs.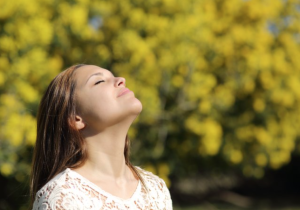 Pollutants & Contaminants
With warmer weather comes more pollutants and contaminants that can disrupt your health and quality of life. These airborne pollutants are called allergens and they're so prevalent in the spring because they come from blooming trees, flowers, plants, and even insects. For those who might be prone to sickness or allergies, the air you breathe, even inside your home, can make a huge impact.
Fungal Growth
Fungal growth and mildew are two of the most common culprits of poor health in the springtime, which are caused by stale air in your home. The humidity of springtime in Alabama causes moist air to linger and fungal growth to form on your walls and surfaces. Not only is this harmful to your home, it can pose serious health risks for your family, especially those with asthma or airborne allergies. An air purifier can help monitor the humidity levels in your home and prevent fungal growth from forming in the first place!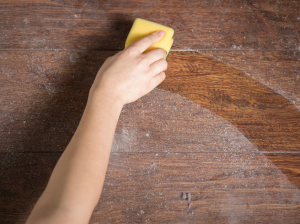 Dust
It may seem absolutely unavoidable to have dust inside, especially in the spring, with increased pet dander, insects, soil, and pollen entering your home during these warmer days. Did you know all those things and more come together to form what's called 'dust'? Fortunately, air purifiers do an excellent job of filtering out 'dust' in the air so that you aren't breathing in all these harmful contaminants.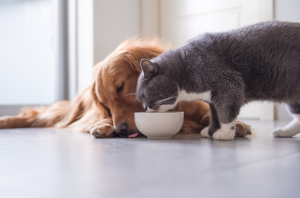 Pet Dander
Pet dander is very harmful to those with chronic allergies, and it can be extremely irritating even if you don't suffer from these allergies. Pet hair, skin, saliva and other allergens pose serious health risks if they're constantly being inhaled. They can cause irritated eyes, runny noses and sneezing, and might cause wheezing and difficulty breathing for family members with respiratory issues. Regularly cleaning your home can help prevent symptoms, but only an air purification system can eliminate these particles from the air inside your home.
Virus Protection
Simply put, purifying the air in your home takes out lingering viruses and bacteria that can lead to colds and sickness. You can help fight against bacteria and viruses like the flu and even COVID19 with a simple air purifier.
Comfort & Health
Along with the health benefits of an air purifier, they generally improve the quality of living in your home as well. Clean air, nice smells, and a happy home are possible with the right air purification system.
Time Spent Indoors During Spring
North Alabama can reach some pretty high humidity levels and warm temperatures as we approach the hotter months, which means more time spent inside enjoying the fresh air conditioning. Due to insulation and tightly sealed doors and windows, contaminants can get trapped inside, making your home's indoor air quality up to five times less fresh than outdoors. With more time inside, you should only be breathing air that's clean and safe.
Benefits of Our Air Purifiers
Garrison & Garrison has a variety of air purification solutions to best suit your needs for this spring and summer. An AccuClean Whole-Home Air Filtration System can remove up to 99.98 percent of airborne particles and allergens from the filtered air your family breathes – including dust, dander, pollen, and bacteria. It also outperforms HEPA, and is up to 100 times more effective than a standard 1-inch filter. Our solutions are also more efficient, so you know that your air will be cleaner and more abundant in your home, with a reusable filter that can be easily cleaned with a vacuum. 
Contact Us
To find out more information about our air purification solutions and see what product is best for your home, visit our website. Garrison & Garrison is a trusted American Standard Heating & Air Conditioning Customer Care Dealer in Huntsville, AL. Call us at (256) 859-8500 or email us at [email protected] with any questions or for more information.