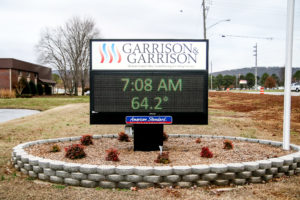 Our Buy-Back Guarantee is the Best Customer Service Standard in the Business. If you aren't happy with your new system, we'll buy it back from you, no questions asked! Our buy-back guarantee is the best in teh business!
What makes Garrison and Garrison Madison County's Most Trusted Heating and Cooling Company? Among other things, it's our dedication to treating customers with respect, with honesty, and with courtesy at all times.
Another reason is our commitment to guaranteeing our customers will be totally satisfied with any heating and air system they buy from us. That's why we offer our full one-year buyback guarantee.
Watch this video to learn more about our One Year Buy-Back Guarantee.
Madison County's Most Trusted HVAC Dealer
Garrison & Garrison is North Alabama's most trusted HVAC dealer. Our professional staff can answer any questions you might have, and make recommendations as to which system will work better for your individual situation.
Contact Us
You may also call us at 256-859-8500 or email us at [email protected].
Garrison & Garrison is a licensed and insured HVAC Contractor located in Madison, AL. Learn more about us here.