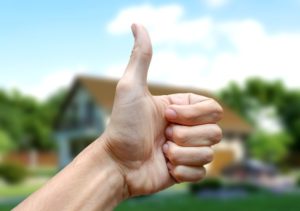 Do we really offer free second opinions? Don't take our word for it. Read what one of our customers has to say.
"I just wanted to say how much I appreciated the service I received in response to my request for a free second opinion.
I called Monday after 4 pm and left a voicemail. My call was returned promptly on Tuesday morning and by Tuesday afternoon, a technician (Travis) was at my home checking out our upstairs unit.  He determined that the first opinion we had for shorted out heat strips was correct – but he went a step further and checked to see that the warranty for the unit was, in fact, registered and since it had a ten-year parts warranty, suggested it was possible we could file a claim with the manufacturer through the company that gave us our first estimate. He mentioned that sometimes these warranties are not transferable…so he did not want to risk us losing that coverage by filing, but said maybe the other company could research that and make the claim.
As a result, I am doing exactly that. If it works out, we may save a little money on the repair – even though your company won't be able to do the work.
I appreciate so many things about this experience:  the high level of service I received, the honest assessment of the situation, the fact that the service call fee your company charges is lower than others I checked, and the offer for free second opinions.
Since relocating to Huntsville two and a half years ago, I have rarely had such a positive experience with any service providers. I work as a Transaction Manager for local real estate agent and we frequently are in need of HVAC service for our listed homes. It's always good to know a quality service provider we can call when our clients are in need. While I never wish for our clients to face HVAC issues, I will be referring them to you in the future."
Thanks again!
Paula Bray