All About Variable Speed Heat Pumps for Huntsville & Madison Residents
When it comes to your home's heating and cooling system, you can trust us to recommend the best units for your individual needs. Variable Speed Heat Pumps are a great technology because they keep your home cool and comfortable in the summer and warm and toasty in the winter. They can even regulate your home's humidity, making them the most efficient choice on the market.
AccuComfort™ Heat Pumps avoid the peaks and valleys of conventional systems by varying its output in 1/10 of 1% increments in order to stay within a 1/2 degree of its set temperature. The result is ultimate comfort and a quietly powerful way to satisfy your idea of home sweet home.

Energy Consumption
The Department of Energy states that over half of energy usage in homes is attributed towards heating and cooling the home. Variable Speed Heat Pumps greatly reduce your home's energy consumption by not cycling off completely but instead keeping the temperature within 1 degree of your desired temperature. Since the system doesn't completely power off and then back on, your home stays more comfortable and your energy bills get lower.
From the graphic below, you can see that it takes more than 8X the energy for a system to start and stop. Most systems can start/ stop up to 72 times per day during the hottest and coldest days of North Alabama. That's a lot of wasted energy!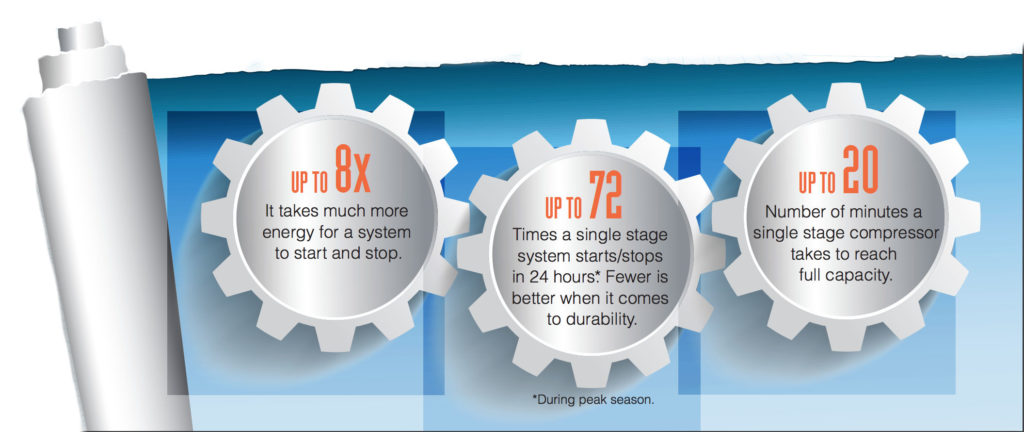 See the graphic below for a great description of how these systems work: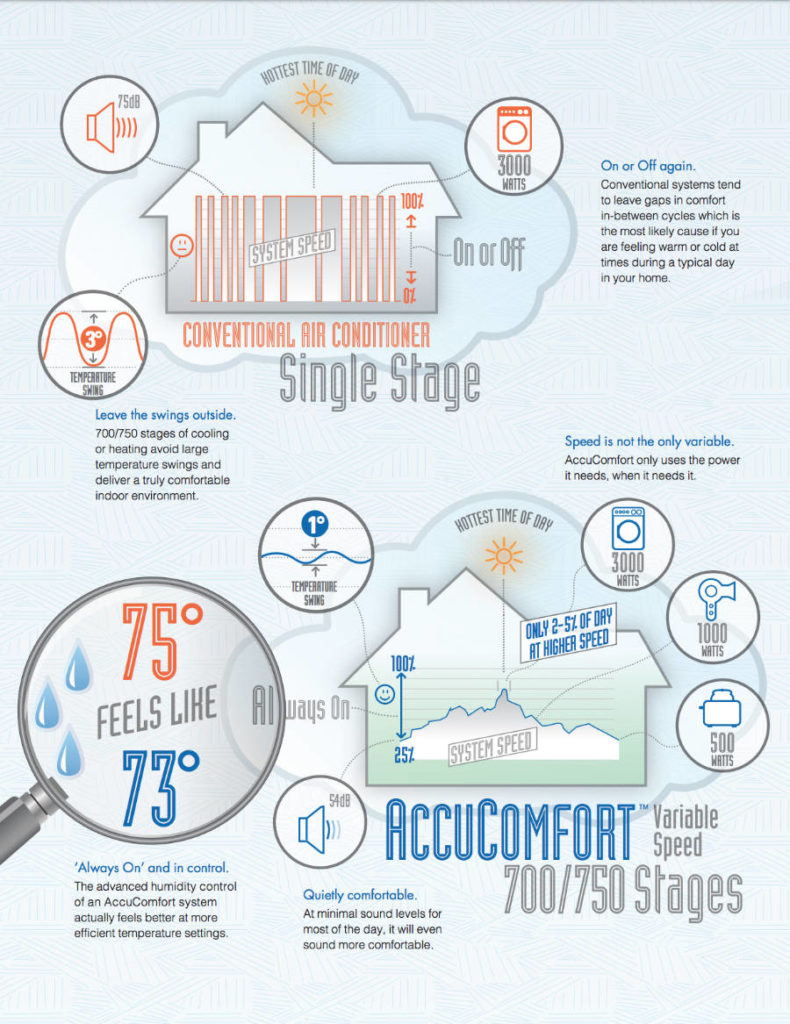 Energy Star Rated
The Energy Star program is a joint effort between the U.S. Environmental Protection Agency and the U.S. Department of Energy designed to help consumers identify energy-efficient products. When you see the symbol on the left, you know your heat pump will help reduce your energy consumption and help the whole planet stay comfortable.
We've outlined some of the features of these great systems below:
AccuComfort™ Variable Speed Platinum 20 Heat Pump Features:
Equipped with AccuComfort Technology, our most efficient system available with built-in intelligence to ensure maximum efficiency and comfort.
Automatically communicates and coordinates with your other system components via the AccuLink Communicating System

Charge Assist charging simplifies service and improves system refrigerant charge accuracy

Saves up to 60 percent on your cooling energy usage while reducing greenhouse gas emissions by being one of the most efficient in the industry, significantly surpassing government efficiency standards

AccuComfort technology that allows the multi-stage heating and cooling system to consistently adjust to run at a more efficient speed.

Keeps temperature even from room to room with its quiet, variable-speed fan motor

Cools with an environmentally friendly refrigerant that's ozone-safe

Leaves you feeling cooler and more comfortable by removing unwanted humidity from the air

Provides more efficient and reliable cooling, thanks to a durable Spine Fin coil and AccuComfort compressors

Rust-resistant coating, screws, and basepan protect the system from the elements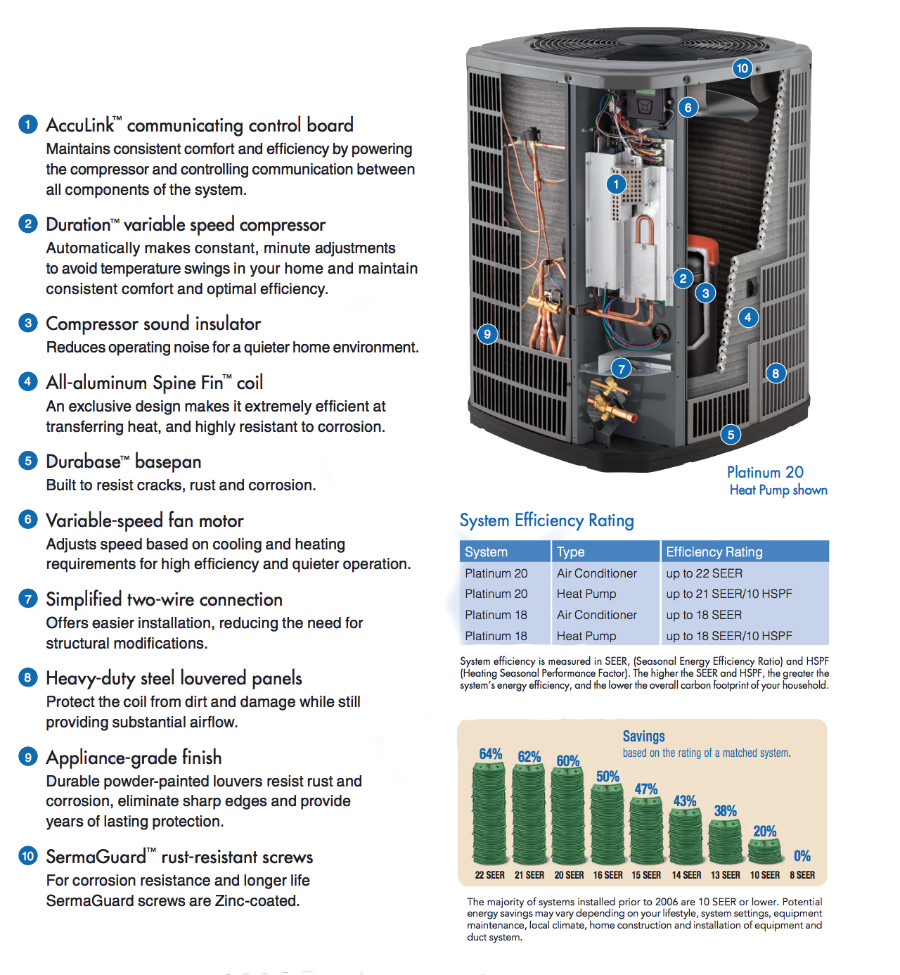 To learn more about Variable Speed Heat Pumps, please visit: https://garrisonandgarrison.com/products/heat-pumps/
Garrison & Garrison is North Alabama's most trusted HVAC dealer. Our professional staff can answer any questions you might have, and make recommendations as to which system will work better for your individual situation.
You may also call us at 256-859-8500 or email us at [email protected].
Garrison & Garrison is a licensed and insured HVAC Contractor located in Madison, AL. Contact us today with any questions!