Plants to Help With Indoor Air Quality At Home
Having a bit of greenery in your home always brightens a room and makes your living environment natural and stylish. Besides their aesthetic appeal, keeping certain plants inside can reduce indoor air pollutants, making your home cleaner and fresher while also giving it a touch of natural beauty. Read on to learn the best plants for having clean air in your home.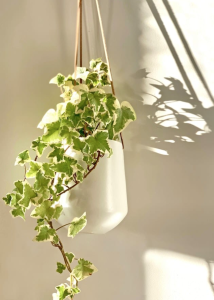 English Ivy 
Hanging some english ivy around your home can help remove harmful carcinogens from your air, and eliminate mold spores from areas in your home. It can grow in almost any location in your home, so feel free to give it full sun or full shade. This plant can be enjoyed in all seasons, since it's very resilient and can survive for many years if properly cared for.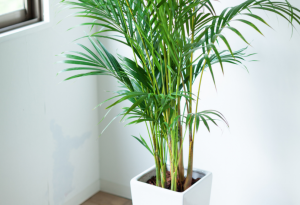 Bamboo Palm
Bamboo Palms remove benzene and formaldehyde, which might be entering your home through gas stoves or kerosene space heaters. The bamboo palm makes a lovely addition to any space in your home, especially if you have a more topical or summery vibe. They grow to be big though, so make sure you have enough room for it! It can also survive and thrive in partial sun or shade, so it might just be the perfect decoration for an office space or your favorite reading nook.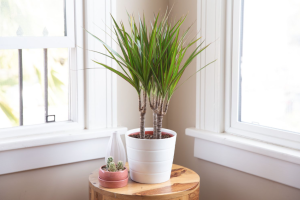 Dragon Tree
The dragon tree is sure to spruce up any room it's in with its long wild leaves and modern look. Besides its style making it the perfect addition to any space, it can also help remove pollutants such as xylene and trichloroethylene. What a mouthful! These chemicals, though difficult to pronounce, are easy to remove with your Dracaena Marginata and an air purification system in place as well.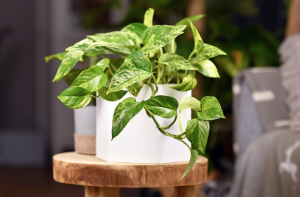 Pothos
Pothos is a classic houseplant that requires little maintenance but adds so much style and positive effects to your home. It's a thick leafy plant that will thrive best in an area of your home with lower lighting. It can clear benzene, formaldehyde, carbon monoxide and xylene from your home and is sure to last you many years with a little water every once in a while.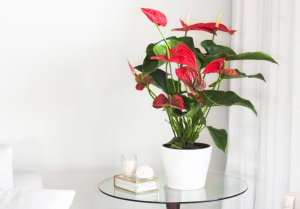 Flamingo Lily
For flower lovers, red anthurium (more commonly referred to as flamingo lily) is a gorgeous addition to your windowsill or kitchen table. Not only are its bright pink flowers beautiful, but the leaves are also extremely effective at removing ammonia, toluene and formaldehyde from the air in your home. The plant itself will prefer indirect sunlight and can last up to five years!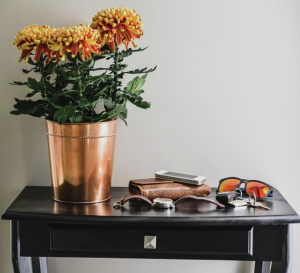 Chrysanthemums
If you're looking for a beautiful flower to keep on display in your living room or bedroom, Chrysanthemums will do the job, as well as keep your air clear of benzene, a harmful chemical that comes from gasoline stored indoors or cigarette smoke. These plants will live throughout the year, but bloom in the late summer and fall.
Air Purification
As helpful as all these plants can be for removing toxins from your home, they can only do so much to keep your entire home clean. For a completely contaminant-free home, you'll need an air purifier to filter out all the pollutants that your greenery misses. While plants can take out the harmful chemicals lingering in your home, air purifiers go an extra step further and remove dust, dander, dirt, and humidity before it gets the chance to settle. 
Contact Us
If you're in need of an air purifier or any other HVAC systems or services, be sure to visit our website and find the right system for your home. Our professionals are happy to help you figure out what's best for you, so don't hesitate to call us at 256-859-8500.
Garrison & Garrison is a trusted American Standard Heating & Air Conditioning Customer Care Dealer in Madison County, AL. Follow us on Facebook and Instagram for more helpful home tips.