Madison County 
Summer Staycation
It's summertime! Summer is full of sunshine, pool days, and vacations, but it can quickly become a stressful season filled with expensive trips, travel, and events. This summer, there is no need for elaborate summer vacation plans. In Madison County, there are so many things to do that are right in your backyard. Check out these local activities this summer and get to planning the perfect summer staycation in Madison County!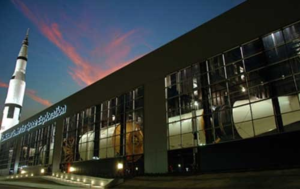 https://www.rocketcenter.com/
U.S. Space & Rocket Center 
For a fun and educational summer activity for all ages, take a short drive to the U.S. Space & Rocket Center in Huntsville, Alabama. With interactive simulations, historical rockets, and an IMAX theater, this center will be a perfect activity for your summer staycation!
Madison County Museums
Right in your backyard, there are several museums to explore and learn more about Alabama's history. When planning the perfect summer staycation in Madison County, be sure to add some of these museums to your list! 
EarlyWorks Children's Museum
If you have young children, this is the museum for you! EarlyWorks Children's Museum is a hands-on museum where your children can interact while they learn about Alabama history.  This museum is perfect for your younger children ages 2-11. Check out their website here to start planning your visit. 
If you have older children, the Historic Huntsville Depot is the perfect stop on your summer staycation! Take a train ride while learning about the original depot showing Huntsville's transportation history. 
For the teenagers and young adults, check out the Alabama Constitution Village. Take a tour and learn about Alabama's history of becoming a state in the 19th century.  While you explore, you can learn how the people lived during this time period.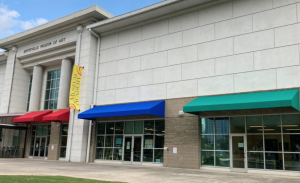 https://hsvmuseum.org/camps-classes-programs/
Huntsville Museum of Art 
The Huntsville Museum of Art is another wonderful place to visit during your summer staycation. Sign up for a class with some of your friends, or register your kids for half-day camps where they can get some hands-on experience making their own artwork! This museum also has musical presentations and exhibits displaying national and regional artists.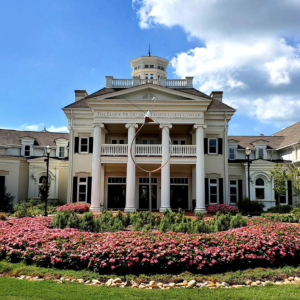 https://hsvbg.org/
Huntsville Botanical Garden 
Experience the beautiful aroma of seasonal flowers and plants at Huntsville's Botanical Garden! With a nature center, butterfly house, a children's garden, and more, you will have tons of activities to do for you and your family! 
State Parks & Trails 
A summer staycation wouldn't be complete without some fun in the sun! Madison county is full of state parks and trails so you can enjoy the beautiful summer weather! Check out this list of state parks and trails below and take advantage of the warm summer weather and amazing scenic sites! 
Monte Sano State Park
Spend the day outdoors with your entire family at Monte Sano State Park! Pack a picnic and a blanket, and enjoy the magnificent views that Monte Sano Mountain has to offer. Whether you want to hike or bike, Monte Sano state park will be perfect! This park offers 20 miles of hiking trails and 14 miles of biking trails. After you finish hiking or biking, check out the Japanese garden and teahouse to really spend time in nature and embrace the beauty of the outdoors! 
Toyota Field 
Catch a baseball game at Toyota Field while watching the Rocket City Trash Pandas minor league baseball team. Grab some snacks and enjoy the game with your family and friends! Visit the website to learn what the theme is for the game night, and look into the on-field experiences to make your experience unique! 
Stay Home 
A staycation would not be complete without spending some time at home! Staying at home does not have to be boring. Having a staycation can help you and your family get creative as you think of activities together! Whether you are doing at-home arts and crafts, having a pool day, building a fort, or playing board games, we want you to be cool and comfortable. 
While you are spending time at home, ensure your HVAC system is working properly to keep you home cool throughout your summer staycation. Whether you are in need of any HVAC maintenance, replacements, or repairs, contact Garrison & Garrison. We pride ourselves in being Madison County's most trusted heating and air conditioning contractor. Give us a call today, so you and your family can rest assured that your home will be cool and comfortable during your summer staycation. 
Contact Us
At Garrison & Garrison, your comfort is our guarantee! Keep your home cool and cozy all summer long, so whatever the occasion, you and your family will be comfortable! 
If you're in need of any HVAC system services, be sure to visit our website and contact us. We are happy to help you with any questions and your HVAC needs. Do not hesitate to call us at 256-859-8500.
Garrison & Garrison is a trusted American Standard Heating & Air Conditioning Customer Care Dealer in Madison County, AL. Follow us on Facebook and Instagram for more helpful home tips.