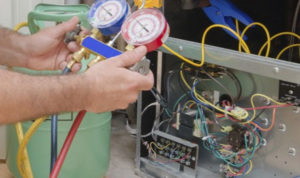 As a home owner, one of the things we tend to overlook is basic maintenance of our HVAC/ Comfort System. Our heating and cooling systems usually get no attention until the point in time they stop working properly. If you've never had a routine maintenance check on your HVAC system, or, it's been more than a couple of years, now is the perfect time.
Why Now?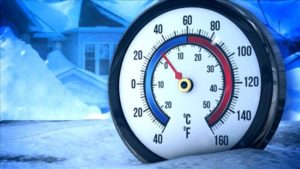 Why now? During this particular time of year, your AC system most likely isn't being used 100% of the time. The temperature outside is milder and it's not cool enough yet to flip the switch on your heating system. We are in a mid-season time of year where if your comfort system stopped working, it wouldn't be unbearably uncomfortable if your system began to have problems.
A month from now? Who knows. The temperature might fall into the 30's or 40's at night and you willwant your heating system to perform correctly when you turn it on for the first time. So, now is the perfect time to have your home's HVAC system serviced to insure it will work properly when you need it most.
Basic Items Checked
What does basic maintenence of an HVAC system consist of? Listed below is a partial list of tasks performed by Garrison and Garrison Heating and Air when enrolled in their Priority Plus Maintenence Plan:
◦Air filters and accessories
◦Electrical connections
◦Electrical controls
◦Clean evaporator coil
◦Clean condensate pan
◦Clean condensate drain
◦Apply algaecide pellets to condensate pan
◦Clean condenser coil
◦Refrigerant charge
◦Motor bearings and lubricate
◦Furnace operation sequence
◦Burners and heat exchanger
◦Inspect flue pipe
◦Supplemental heat and controls
◦Blower assembly for cleanliness
◦Thermostat and cycle system
◦Running amperage
◦Fan belts
◦Insure proper air flow
Your Largest Investment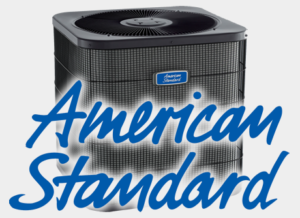 Your home's HVAC system is most likely the largest single investment you have in your home, outside of the structure it's self. Think of HVAC preventive maintenence as you would preventive maintenence on your personal vehicle: if you neglect changing the oil in your car, it will cost you a substantial amount later to repair the damage.
Routine maintenence on your home's HVAC system may find little things that aren't too costly that you can repair now instead of having to install a complete new system later.
Call Garrison and Garrison
Garrison and Garrison Heating and Air is a licensed and insured heating and air conditioning contractor located in Huntsville, AL. If you have questions about your home's HVAC system or would like to schedule a maintenance visit from us, give us a call at 256-859-8500. Or, you may email us at [email protected].
We are Madison County's Most Trusted Heating and Air Company. 45 Years and Still Going Strong.