Fall DIY Projects
Autumn is upon us and if you haven't started decorating, now's the time! If you have started decorating, you may have realized the expenses of making your home warm and cozy can be high! That's why DIY projects are always a great idea. 
Since we are heating and air specialists, we believe in whole home comfort. We love sharing ways to make your home as comfortable as it can be, from energy saving tips, to HVAC educational content. We love to share ways you can make your home even more comfortable and create fun memories with these DIY projects. Don't forget to involve the kids!
With the projects we've listed below, you'll have your home looking and feeling like a fall Pinterest board in no time, and you'll save some money in the process.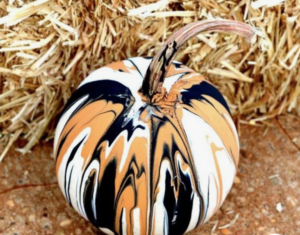 A great way to utilize pumpkins in your home this year is painting them instead of carving them! Painted pumpkins stay healthier longer, and you can personalize them to your own unique style. However, if you want to be even more unique, try drip painting them! Search this process on Pinterest and you'll be amazed at how beautiful and easy these creations are to make!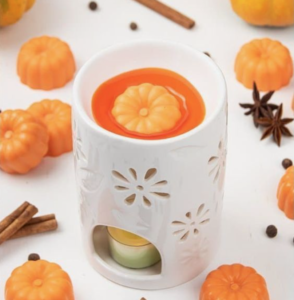 'Tis the season for pumpkin spice everything, so why not pumpkin spice candles and wax melts? Whether they're for your own home, or a gift for a friend, this is a fun project and it's sure to be a favorite!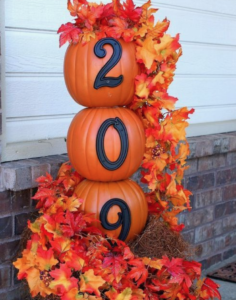 We love the trend of adding cute displays of house numbers to front porches or front doors. This is such a great idea, so we thought, why not customize your address display for the fall? You can do this easily by adding your address numbers into multiple pumpkins, painting your address onto a pumpkin, or even painting a long vertical board with your address and surrounding it with fall decor. There are tons of options!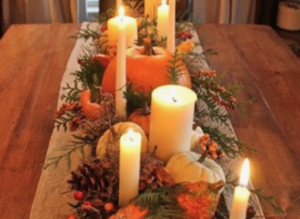 Fall centerpieces can be made in a variety of ways. Start with a base such as a bread bowl, a pumpkin, a tin bucket, or a wood tray. Next, make sure you have some type of fall foliage. Add in a few pumpkins that differ in size or large flower pieces. Lastly, add a candle or a cute sign in the center to finish it off. Easy!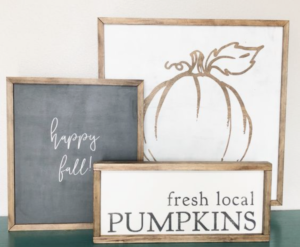 You may not know this, but YOU can make your own beautiful, simple signage. Yes, it's true! Just buy a simple frame that includes a blank background from a craft store. Create a quote in Canva or a word document, designed the way you want it to look in your frame. Print it and cut it into a stencil. Use paint or spray paint to fill it in, let it dry, remove the stencil, and you've got a cute fall sign!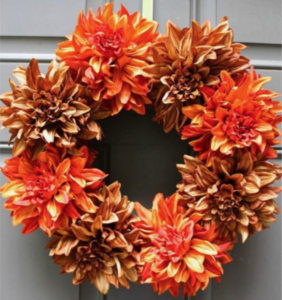 Wreaths are another great DIY project that can be done in a number of ways to suit your individual style. They can be as simple as getting a styrofoam circle outline and gluing on your favorite fall flowers, or more complex such as using a thin wooden circle outline and adding ribbon and foliage to make it your own. Whichever route you choose to take, there are great ideas on Pinterest for Fall wreaths you can do yourself!
Pillows may seem like a hard item to DIY, but you don't have to start from scratch! You can create a fall pillow from a simple one that's already made! Just get something plain, and sew on a design to the front out of cloth or sweater material. If you're not big on sewing, you can also get an iron-on design for the pillow. Simple, easy, and you're sure to have a pillow you love because you made it!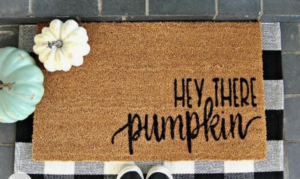 Doormats are items we normally see already designed, but why not make your own exactly how you want for a fraction of the cost? This DIY project is much like the signage idea! Simply create the wording and design you want, print it off the computer, and turn it into a stencil. Then, you'll be able to spray paint your design onto the doormat and you'll have a seamlessly beautiful, and original doormat!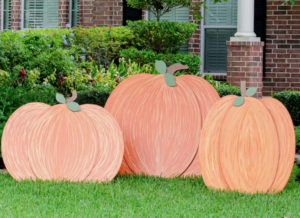 When creating your fall yard art, we'd recommend using hay bales, pumpkins, flower pots, and other rustic decor to include in your fall yard art display. Don't have any ideas for what you might like? Pinterest has plenty!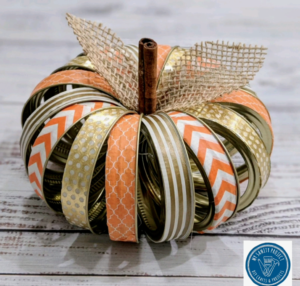 This might be broad, but we've mentioned pumpkins in almost every project, so we decided they needed their own category. Pumpkins can basically be DIY'd in every form and fashion! If you love fall, then you have to love pumpkins, so why not DIY a whole pumpkin patch for your home! We're kidding… well, maybe. 
Learn More
As an American Standard Customer Care Dealer, we care about the comfort of your entire home. If decorating for fall is what makes you comfortable, we're here to share DIY tips and decorating inspiration with you. For more tips and homeowner inspiration, visit the blog on our website at https://garrisonandgarrison.com/resources/blog/.