Convert Your Garage
If you're at a point where you need more space in your home, don't put your house on the market just yet! Instead, consider converting your garage into liveable space! This is a great option for growing families, those who've taken in an aging parent, or those who just need a little more space to move around in their home. While moving is always an option, converting your garage could save you tons of money and even add value to your home.
Why The Garage
The garage is also a great option for those looking to expand their home on a budget. Because the foundational aspects are already there, garage conversion is a relatively simple project! It's also a very versatile space that could turn into a home gym, guest room, movie theater, and so much more. We're going over all the different transformation ideas we can think of here, then we will talk about the project itself.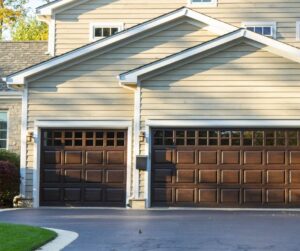 Transformation Ideas
The options seem almost endless for converting your garage into the perfect space for your family, your budget, and your needs.
Guest House: One of the most popular garage conversion ideas is turning the space into a guest room or guest house. This is especially true for those looking for additional living space for family members or friends. If you don't have a guest room or guest house, the garage could be the perfect place. And, depending on the size of your garage, you could even include a small kitchen and bathroom in the space.
Home Gym: As our daily routines have changed over the past few months, many of us aren't going to the gym like we used to. If this is the case for you, you may be considering converting your garage into a home gym. This is a great idea as the layout is perfect for spacing your equipment properly or even giving you an open layout for yoga, pilates, or Zumba! 
Home Office: Home-run businesses and work-at-home positions have increased tremendously over the past few months. The garage could be your perfect place to separate yourself from the household environment and get into the appropriate headspace for work. Just turn it into an office! The garage provides plenty of room for storage, and is a quiet environment that's still close enough to the wifi router for fast internet speeds. Set up a desk and make the space your own! 
Playroom: With kids, your home can get messy and loud. Toys get strewn throughout the house and play time with friends can get your ears ringing. Converting your garage into a designated playroom gives them somewhere to store their toys and have fun without disrupting your concentration or relaxation. They will have their own space and you will have yours.
Man Cave: If the men in your house haven't taken over the garage already, let them have it by converting it to the perfect man cave. This way, they can keep their projects, hobbies, and work space inside the garage and be comfortable while they work!
Game Room: If you're running out of room in your home and think you may need to get rid of your entertainment, don't do it just yet! The garage could be the perfect place to store the pool and ping pong tables. Convert the garage into a game room and keep your entertainment for those fun family and friend game nights!
Movie Theater: For many families, getting together to watch movies, football, or their favorite show is a tradition. For the perfect place for family or friend bonding over popcorn or game day snacks, convert your garage into a movie theater!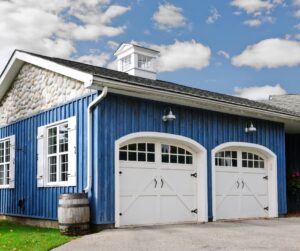 The Project
Now that you've got some ideas for the transformation in mind, let's talk about what will go into the actual project. Be aware that any conversion project is going to take time, so you should prepare to be working on this project for at least a few months. Here are the project essentials you should take into consideration:
A project plan: Making sure your plans comply with local codes and regulations is an imperative first step before beginning your project. It's probable you'll want a professional to help you out with blueprints and the coordination of your plan.
Insulation: There's likely little to no insulation in your garage right now. For optimal temperature and humidity control, insulation is essential. Read our blog on the different types of insulation to help you choose what may be best for your home.
Plumbing: If you're planning to add a kitchen or bathroom to your converted garage, be prepared to hire a professional plumber. They are trained in the correct ways to distribute water to and from your home.
Electrical Wiring: Chances are you'll be putting new light fixtures and electrical outlets into this living space. Hire a professional to handle all electrical components for the safety of you and your family.
Windows: If the garage doesn't currently have windows, you'll probably want to install some for natural lighting and a more comfortable setting in your new living space.
Garage Door: Changing out the garage door is essential in ensuring the new living space provides optimal comfort and temperature control in the space. Consider making this area into a fourth wall.
Air Conditioning: Once the garage is insulated, you'll want to add air conditioning and heating. A great option for this is a ductless system from Garrison & Garrison. These systems are great for heating small spaces and cost-efficient for projects where additional duct is not required.
Learn More
As an American Standard Customer Care Dealer, we care about the comfort of your whole home. For more tips or information on getting a ductless system installed in your converted garage, give us a call at 256-859-8500. We make recommendations on a home by home basis, and you can rest easy knowing your comfort system is in good hands.
If you haven't already, be sure to follow us on Facebook and Instagram